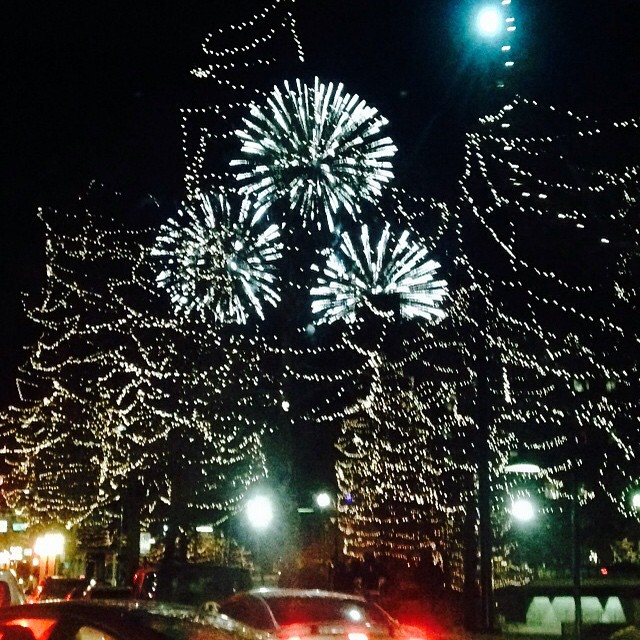 We were actually stuck in traffic on our way to a New Year's Eve dinner with friends. But while we sat, the city began a fireworks show. We watched it from our warm van through the Christmas lights draped on the trees in this part of downtown Omaha. It was perfection.
The scene also reminded me of the way we often view the New Year: through the sweet and nostalgic lens of the holidays. Just after the rush and crush of family gatherings and tables piled high with food, we get the chance to say, ah, yes, all things new. And new feels promising for me usually because old has been so sweet.
Sure, occasionally there are days we want to put behind us, as far behind us as possible, but usually we anticipate another year of goodness in most ways. The way a child believes six will be awesome because five had been the best yet. I hope that is how it goes for you. Luckily, the opposite is also true. Even if 2014 was a bust, 2015 could still be something entirely different. This is why we love a fresh start, a new morning.
Happy New Year!