A Finish Line: An Update
A Finish Line: An Update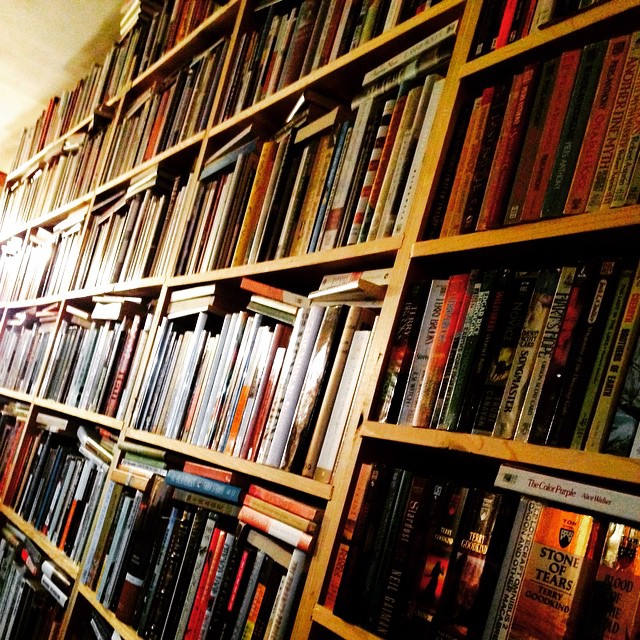 I used to sit in my office years ago and flip through MFA program packets and dream about having enough money to attend one someday. Then, dutiful first-born that I am, I enrolled in an MA program because it was more "practical." (This was true in some ways but not in all ways.) Through a series of circumstances, the MA program at Creighton turned out to be my way into an MFA program. And I was offered a fellowship that paid my tuition and enough stipend money to pay the rent.
My MFA fellowship didn't only gave me time to write. Because I didn't have to keep a part-time job on the side, I was able to volunteer in the kids' classrooms, drop them off and pick them up everyday, bring them forgotten gym clothes and permissions slips. It's been wonderful for us as a family. We made a big transition from split-level suburbia to two-bedroom town home in the heart of Omaha. The kids started attending large public schools. All of it has proved to be a beautiful adventure and rousing success. The timing for an MFA fellowship was perfect.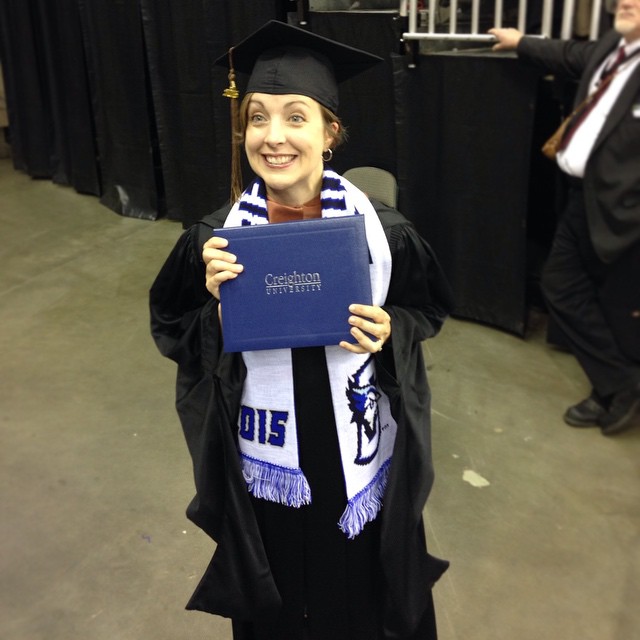 Now I'm finished! (Jesse took this photo.) I've got that terminal degree (meaning I have the correct papers to be a full professor someday, if the literary and professional stars fall into alignment) and without any extra student loan debt.
We celebrated all weekend and put a beautiful seal around the season of study. My biggest lesson from three years of grad school in literature and creative writing? My writing isn't good enough, but I have plenty of ideas for how it can be better. The goal is beautiful. That's what I'm working toward.
For the summer I'm scheduled to tutor GED students for about 20 hours a week, leaving some time for pools, flowers, walks, etc. with the kids. Also leaving time for more writing, revising, and submitting.
I had some good great news last week when an editor at a literary mag accepted one of my poems and asked to see four others after I revise them another time. That was a huge boost to my confidence! I've only been submitting for a little while, but when the red "declined" response is piling up, it's nice to see a little green "accepted" in the queue. (That's Submittable talk.) I'll share more details when the particulars are in order.
So the plan is to keep up with my online teaching, part-time tutoring, and writing/revising/submitting for publication. (AND the children; I plan to keep up with the parenting of the children.) Of course, generous soul that I am, I am always open to Dickens-style benefactors. Applications welcome and there is no submission fee!